Current Projects
Got Transition/Center for Health Care Transition Improvement
The National Alliance to Advance Adolescent Health operates the federally funded national resource center, Got Transition/Center for Health Care Transition Improvement. This program aims to improve transition from pediatric to adult health care through the use of innovative strategies for health professionals and youth and families. Please visit www.GotTransition.org for up-to-date news about our new nationally recognized transition model, state transition directions, research and policy, and consumer and health professional resources.
Enhancing Health Care Transition Supports in Washington, DC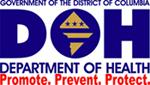 The DC Department of Health awarded a new transition grant to The National Alliance to expand health care transition training, services, and consumer leadership in DC's low income areas of Wards 7 and 8. We are partnering with Medstar Georgetown and their Wellness Center at Anacostia High School, DC's Department of Behavioral Health, and young adult and parent leaders affiliated with Health Services for Children with Special Needs to incorporate transition into routine medical and behavioral health care and to build consumer transition leadership.
Improving Behavioral Health Services
With the Washington Office of the American Academy of Pediatrics, The National Alliance has been convening a group of national primary care and mental health organizations to develop education and advocacy strategies to promote the integration of behavioral health services into primary care and to expand the behavioral health workforce for children, adolescents, and young adults. Click HERE to read The National Alliance's comments to CMS on mental health parity.
Society for Adolescent Health and Medicine Annual Meeting
In partnership with adolescent leaders from Michigan, Minnesota, and Rhode Island, The National Alliance recently conducted a well-attended Institute at the Society for Adolescent Health and Medicine's annual meeting. New national and state primary care initiatives were presented along with practical strategies for adolescent leaders to pursue related to clinical care and electronic medical records, quality improvement, education and training, youth and parent engagement, community linkages, and state policy reforms. The National Alliance will continue its efforts to spread statewide leadership in adolescent health.
DC Adolescent Health Working Group
The National Alliance participates in the DC Adolescent Health Working Group, a large coalition of partners dedicated to improving the health of adolescents in the District of Columbia. Its mission is to ensure access to sexual and reproductive health services for adolescents, comprehensive health education, and the integration of mental health into primary care.